Richard S. Granat is the CEO and Founder of  DirectLaw, Inc., and SmartLegalForms, Inc.
Richard was President and Dean of the Philadelphia Institute for Paralegal Training, the first paralegal education institution in the United States.  He was a member of the management team that created the U.S. Legal Services Program when it was housed at the U.S. Office of Economic Opportunity ("the original poverty program"), and has had a long career in developing solutions that provide access to the legal system for everyone.
Richard has served as the Co-Chair of the eLawyering Task Force of the Law Practice Management Section, a Fellow in the College of Law Practice Manaegement,  a member of the Board of ResponsiveLaw, the nation's leading consumer  legal rights organization, and a member of Council of the Law Practice Management Division of the American Bar Association. He also serves on the Standing Committee on the Delivery of Legal Services of the ABA as liaison from the Law Practice Division of the ABA.
Between 2013-2015, Richard as the co-founder of the Center for Law Practice Technology of Florida Coastal School of Law, where he developed a nationwide online certificate program in virtual lawyering.
 Richard is also a member of the Maryland and District of Columbia Bar and created on of the first virtual law firms in the United States at MDFAMILYLAWYER.COM
A frequent speaker and writer, Richard's articles about elawyering have appeared in Law Practice Today, the New York State Bar Association Journal, the Maryland State Bar Association Journal and other legal industry publications. His blog, eLawyering Redux, was named by the American Association Journal as a top 100 blog that covers legal industry business issues. Richard was named a "Legal Rebel" by the American Bar Association Journal in 2009; was awarded the Louis M. Brown Lifetime Achievement Award for Innovation in the Delivery of Legal Services in 2010; and the James I. Keane Memorial Award for Excellence in eLawyering in 2013.  Richard advises emerging start-ups in the legal industry including: LegalForce, LawPal, AttorneyFee, Bridge.us, and FedArb.
Richard is a graduate of Columbia University School of Law (J.D.), the University of Pennsylvania (M.S. in Organizational Development) and Lehigh University (B.A.).
Legal Rebels Profile 2009 – American Bar Association 






Gregor Weeks, CTO
Gregor is a graduate of the University of Scranton and has completed his J.D. at the University of Maryland School of Law. He is the architect of the DirectLaw virtual law firm platform. Gregor is Chief Technology Officer for LawMediaLabs, Inc. Gregor was previously an Intranet Administrator with Planning Systems, Inc. and Technical Assistant at the Office of Naval Research.

Pam Andrews, Director of Marketing.
Pam manages all online advertising campaigns for our retail operations; coordinates the marketing and lead management of our DirectLaw Virtual Law Firm Platform, and SmartLegalForms Services.  Pam has over 17 years of combined experience in human resources management, sales/marketing, and managing client service operations.

Lynette Mahaney – Director, Customer Support
Lynette Mahanney has over 10 years experience with SmartLegalForms in managing customer support systems for the company's large network of legal form web sites. Lynette is a graduate of the University of Maryland, has extensive paralegal experience and was previously employed with Kubovcik & Kubovcik, a Washington DC law firm specializing in patent and trademark law.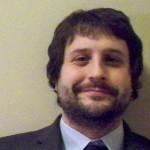 Aaron Varner – Document Automation Specialist
Aaron earned his Master of Public Affairs degree in 2009 from the University of Wisconsin's La Follette School and his law degree in 2011 from Chicago-Kent College of Law. He is a former Peace Corps Volunteer and has worked with a number of prestigious not-for-profit organizations, including United Way, the Sargent Shriver National Center on Poverty Law, and Equip for Equality. In addition, he is a legal document Automation specialist and he has taught legal document automation at Florida Coastal School of Law as an adjunct professor. His primary interest is in improving access to justice with technology.